Open GPX File
GPX is the standard file extension for the exchange and storage of map and route data on GPS devices, smartphones and computers.
Thanks to the GPX format, the software or a device can read GPS data created on different computers guaranteeing compatibility. GPS devices and software developers can easily extend the GPX specification to accommodate new types of data, thus providing interoperability and compatibility with these types of files.
An experienced computer user can open a GPX file manually using only text editing programs without the need for software to decode the information. You can access critical map information even if there is no software or equipment available.
Still, to open GPX files it is more effective to use specialized software as described below.
What applications might you require to open GPX files?
Several GPS manual devices, desktop programs and mobile applications use GPX files. In applications such as Google Earth, NASA's World Wind and the Chief Architect construction design package, GPX is used to store location data.
The Trails app for Apple's iPhone and the BackCountry Navigator for Android and Windows Mobile allow users to create GPX files and import GPX files from other applications. Manual GPS devices such as Garmin and Magellan also use the GPX format to save map data and load it from other sources. There are also a large number of online applications that make extensive use of GPX files, such as Endomondo, a social fitness network owned by Under Armor, which allows users to track their statistics with a mobile application and a website.
Next we will see how to import a GPX file to open it in the Endomondo application:
To import your workouts click on 'Add Workout' in the top bar and select 'Import from file'. Click select file and select the file from your library and click next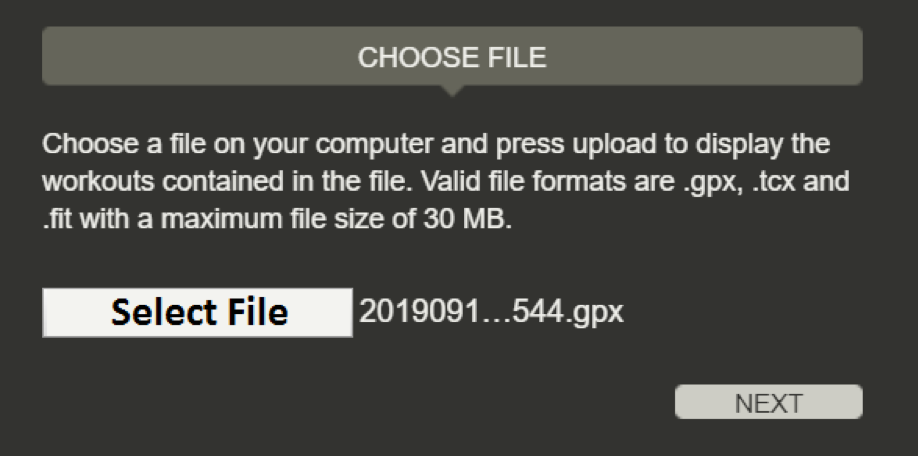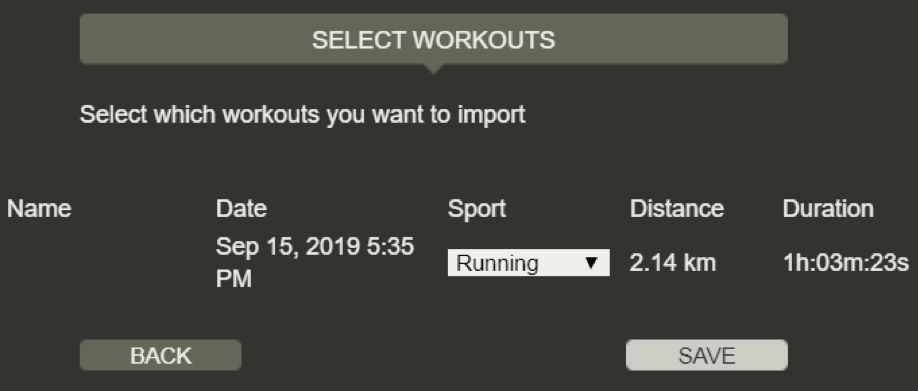 Once the file is open, you can see all the data contained in it, statistics and maps (if applicable)
Below is a raw data in a GPX file, when you try to open it with notepad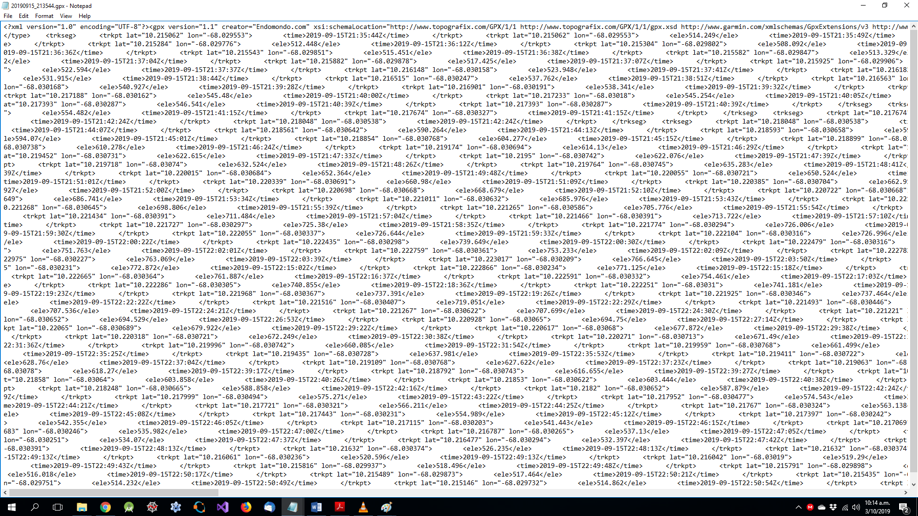 You may notice that the data is displayed with XML tags, and it requires some knowledge in data processing and organization to understand them.
Open GPX File on Windows OS
Try double clicking on a GPX file in Windows File Explorer.
If the GPX reading software is associated correctly then the file will open
If the file did not open you should install Endomondo software
To open GPX file in Endomondo you need to launch it and then select "Import from the file" option.
Follow the prompts to open and view your GPX file.